Beenham Village Events
Beenham Village Events (BVE) is a community organisation constituted under the auspices of Beenham Parish Council for the purpose of organising social and fundraising events for the benefit of residents of the parish of Beenham. The group has helped to organise many popular Summer Festivals and village Christmas Tree celebrations. Most of the events on this page are organised or coordinated by BVE; others are taking place in Beenham and we hope that local people will participate and enjoy them
Looking forward to 2023
The monthly Villages' News magazine has a list of activities each month.
Please do support the events and offer to help in preparing and running them. What a great way to meet others and enjoy our beautiful village.

Coronation Picnic Day on The Rec
The Coronation Picnic took place in the Victory Hall rather than on The Rec because the weather was not kind. People brought picnics and enjoyed music by Towzcompnay, BBQ type refreshments cooked by the PTFA, a tea and cake stall run by WI and a bar run by The Six Bells. The event was enjoyed by lots of people, see some pictures here, taken by Tina Alder (thank you, Tina).

Teddy Bear Trail in Greyfield Wood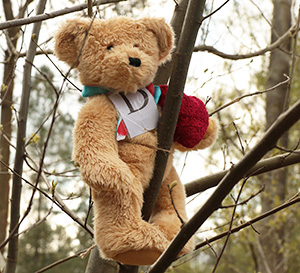 The Teddy Bears enjoyed their visit to Greyfield Woods again this year. The 15 teddy bears gave a clue to a catchphrase. Anyone who found all 15 bears to spell out the catchphrase could claim a prize at the Coronation Picnic on The Rec.
Scarecrow Festival 2023
This year the theme for the Scarecrow Festival is "Kings and Queens". It can be historical, realistic, factual or fantasy - there's lots to choose from. if you would like to take part in the festival ensure that your scarecrow can last outside for a week or so and have it on display from 28 May. If you want to be included in the competition please email lesleymcewen@btinternet.com with "scarecrow" in the subject box. Include your name and address and if possible a photo of the scarecrow when it is in position.
Decorate an Easter Gate
Beenham Village Events invited villagers to take part in a project to Decorate an Easter Gate. All that was needed was to add some colour to the gate or front door in time for Easter. Some decorations were with ribbons or bows, and some were cut-out cardboard Easter eggs and Easter bunnies. It was an attractive way to celebrate the season!
Crowns on lamp posts and telegraph poles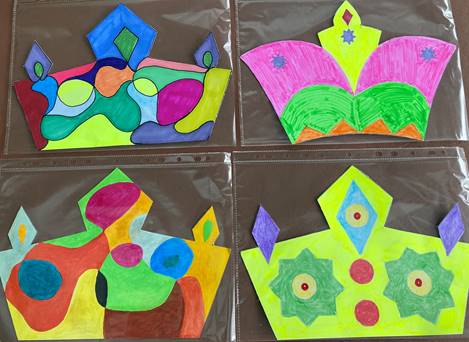 To decorate the village for the Coronation, the Beenham Village Events team came up with the idea of putting a colourful and decorated crown on each lamp post and telegraph pole in Beenham. Both schools were involved and volunteers coloured and decorated more crowns. No artistic skills were needed - just enthusiasm. All the crowns were up and in place by the end of April. A great way to commemorate the King's coronation.